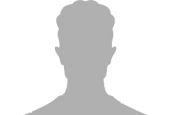 Adam & Niamh
Hi Dave,
Apologies for the delay in this email, we've been off celebrating post wedding, so have enjoyed a couple of weeks email free.
We just wanted to send you a massive thank you to you and your crew for all the catering, not only for the food on the wedding day, but also for the the bbq the day after as well.
Not only did we love it but we had so many comments on how great the food was, so thanks a million. Additionally from us, thanks for being so easy to work with, its obviously a big leap of faith booking and planning a wedding from abroad, so thanks for being so responsive and helping us get things right.
Hope the season continues to keep you guys busy, and thanks again,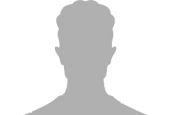 Kim & Darryl
Hi Dave,
Now that our world has slowed down a little bit with most friends and family heading home we wanted to touch base with you to say;
Thank you very much!
You and your team were absolutely awesome! The food was scrumptious! The service was without question!
You guys helped make our weekend perfect and we really appreciate the effort and professionalism that Island Indulgence bought to the occasion.
I have already recommended your team and will continue to do so to anyone willing to listen.
Thanks a million
Cheers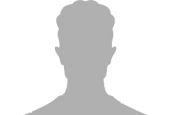 Claire and Tim
Hi Dave,
Tim and I wanted to say thank you for the great job you and your crew did for our wedding.
We have had lots of compliments about the food and you were right about the oyster shots!
Thanks for helping make it such a great day.
Cheers,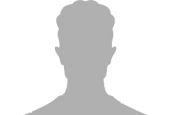 Dominique & Laurent
Laurent & I just wanted to thank you very much for the great job that you did at our wedding. You and your team did an amazing job – there were many guests that specifically came to tell me how much they enjoyed the canapés and comment on how delicious they were. Everything appeared to go smoothly from what I saw and for this I thank you very much. We had a great night and that was in part down to the fantastic service from you and your staff so thanks again.
Should I know anyone who is doing something over on Waiheke we will definitely recommend Island Indulgence and we wish you the very best.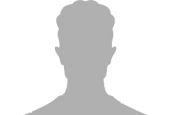 Xanthe & Ollie
Hi Dave,
I just wanted to say thank you very much for catering our wedding on Saturday at Kereru Lodge, everything went so smoothly and the food was raved about by all. I had a selection of divine canapés but by the sit down meal I was pretty much unable to eat anything with all the nerves and excitement, so the plate put aside for me in the fridge was very much appreciated when I could finally eat at 1:30am.
So, thanks again, I would most definitely recommend you to anyone needing catering on the island as I'm sure all our guests would as well.
All the best,
Regards,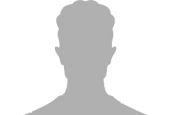 Sheree and Gerald
Gerald and I wanted to to thank you so very much for catering our wedding on April 3rd 2010.
We were most impressed with the service and wonderful food you provided! The guests were raving about the food for days after!!
In fact I think most of us wanted to kidnap you for our next party or function we next have….. We had some very fussy international Guests – so for them to praise on such high levels – speaks volumes!!!!!
Big thanks once again – I Will be recommending you to everyone that is intending on having a function in Waiheke- I couldn't think of anyone better!!
Cheers!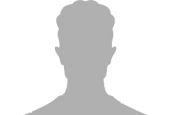 Jennie & Damien
I first contacted Dave about catering for our wedding lunch three weeks before the big day. While it was a small family ceremony this didn't leave a lot of time for planning and Dave was great at turning around a delicious menu and responding to all my requests. He was helpful and courteous, and provided great options for vegetarians, children and people with food allergies.
We ended up with an extra guest at the wedding, and I had to phone Dave on the morning of the wedding to let him know! Dave was great: he totally put my mind at rest (which is saying something for a bride-to-be) and the food arrived with the extra order, on time, and in perfect condition.
My husband and I were off having photos taken during lunch, but the response from our guests was fantastic and we really enjoyed our meal when we returned. The food was delivered to our venue, and the plates whisked away again later in the day with minimum fuss.
I wouldn't hesitate to recommend Dave and Island Indulgence for your special event. They were exactly what I hoped for: friendly, flexible, and above all, fantastic food!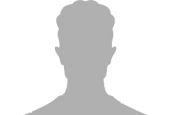 Orlaith and Michael
When we initally visited the barrier with a view to getting married over there, I guess we were a bit nervous about the quality or the standard of service and food that we could expect given that we were having the wedding on the Barrier. From the start, Dave made us feel that he could help us achieve what we wanted which was very reassuring. He was able to give us loads of practical advice about what could be served given the time of year and the location. We really saw nothing of the organising that must have gone on behind the scenes to order and prepare food for 80 people and to organise waiting staff. It was so professionally managed so that all we saw were the results which were far beyond what we ever would have expected.
We had looked around Auckland and Sydney at venues and had attended other weddings before ours, but when we compare the quality presented by Dave and the team, it truely was exceptional. We had it in our heads that we'd cope with whatever the team could pull together given the resources and the location, but honestly, the standard was higher (and more reasonably priced!) than any equivalent caterer could have provided. We have been inundated with e mails and letters from friends and family who visited from overseas about how delicious the meal was on the night.
We put the success of the evening down the work that Dave and our co ordinators did behind the scenes to run things smoothly and efficiently. We would have no hesitation in recommending island indulgence as a caterer for any special event.
…..if you would like to anyone to get in touch with us personally as a reference, please feel free to give them out our e mail addresses.
Hope you are well and that business is booming!
Take care!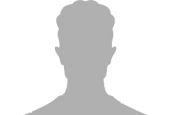 Ed Bickerstaff
Great Barrier Island was a great choice of location for our wedding although several logistical issues were raised, probably the most serious was catering. Our catering was to be done by the Orama Camp at Karaka Bay which was our venue, however the resident chef left. We were fairly concerned and Louise from Orama recommended Dave Roast of the Claris Texas Cafe and his catering operation Island Indulgence.
We initially contacted Dave and he sent us a range of menu options. Dave stressed right from the beginning that flexibility was paramount and he proved this by allowing us to mix and match different menu items while at the same time offering suggestions to enhance our selections. It was immediately evident that Dave knew what he was doing and would be a dream to deal with but we hadn't tasted his food.
We arrived on Great Barrier a week before our wedding and took the first opportunity to sample the fine fare of Claris Texas Cafe. We were stunned at the range, quality, and price of the food on offer. Needless to say we returned for a few more samples over the course of the week.
Dave and his staff performed magic when producing our wedding "feast". The timing was great even with a last minute delay of 15 minutes when we had a schedule change. Our guests thought they had found Paradise when they ate, and try as they might there were leftovers, these Dave kindly rearranged into new dishes for our evening barbecue. Dave has the remarkable ability to be "hands off" but still offer advice when it might be required.
To be fair the only risk you might have when using Dave's Island Indulgence service is that you may be disappointed with food you eat anywhere else afterwards.
Disclaimer: We are not associated with or employees of Dave Roast, Claris Texas Cafe, or Island Indulgence, we just had a bloody good time and all three of the aforementioned contributed in no small way to that bloody good time!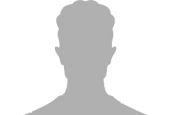 Jo and Nick
Dave,
I just wanted to touch base and tell you how happy we are with the food and service, etc last weekend at the estate. Thank you so much – we couldn't be happier with the way everything went. I have had a huge number of people come back to me with positive feedback about the food. In particular everyone loved the lamb – it was the most tendcer lamb I think I've ever eaten myself.
Apologies that it's taken so long to come back to you after the wedding – it has been rather hectic, as you probably are too!
Anyway, I just wanted to say how much we enjoyed dealing with you, from start to finish.
Thanks again,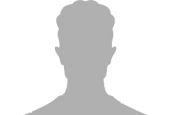 Andrew & Kavita
Dear Dave and Island Indulgence team,
Thank you so much for being part of our big day. The process of building our menu was so easy and painfree. The vegetarian options were wonderful and plentiful. The staff were warm and professional. Even now our guests are still talking about the excellent food. Having good food was an important factor in our wedding plans and you and your staff exceeded our expectations. You were so calm and flexible which made working with you so easy. Thanks for your hard work, kindest regards Andrew and Kavita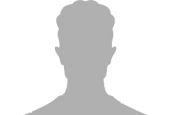 Amber & James
James and I wanted to thank you from the bottom of our hearts for such amazing amazing food on our wedding day. I knew it would be amazing because its you of course! But even we were blown away with how much love there was in that food!
We feel incredibly blessed to have had you as part of our magical day and serving up such a yummy meal that was enjoyed by all. We have had SO many comments on how delicious everything was, so our heartfelt thanks to you and your team for delivering us perfection! There were some real foodies in amongst our group and they can't stop raving about how great it was. It was so good that I think one of them even asked if he could marry you?!!!
If you would like a testimonial for your website or if there is anything like that that I can do, please let me know. We would highly recommend you to anyone and everyone.
Again, our love and thanks to you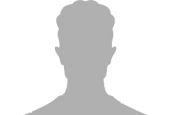 Nat & Mick
Hey Dave,
Mate thanks so much for your efforts on our Day. The food was perfect and everyone has been commenting on the food and asking "who was the caterer?"
Thanks loads too for being so versatile when we had an unexpected guest! Please pass on a thanks to your great staff. You made everything so straight forward and hassle-free which made organising everything from England so easy for us. We'd recommend your services in a heartbeat.
Big Thanks Dave!!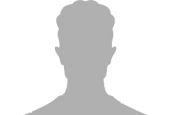 Daphne at Kereru Lodge
Hi Dave,
We would like to say a big "thank you!! " to you and your staff for the beautiful food
that was served for our wedding at Kereru lodge.
Everyone kept commenting on how delicious the food was and the children especially loved the chocolate brownies.
Your staff were amazing, and very gracious in serving the absolutely stunning and delicious food
you prepared.
We cannot get over how beautiful the whole menu was and we are still getting family & friends
comment on how yumm the food was.
Once again Thank you to you and all your staff!!!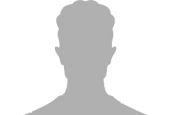 Millie & Jamie Teague
We have only kind words to say about Dave and his team. From the very first time we met with Dave, he offered creative solutions and ideas in regards to our taste and budget.
We were really pleased with the food on the day of the wedding, and had many comments from guests saying how delicious everything was. We had a buffet style menu, and were thrilled with Dave's suggestions in regards to serving of the food, as we were concerned how long it would take for over 80 guests to be served – once again Dave suggested ideas that we would have never thought of!!
Dave has always been reliable, and on time to meet with us at various appointments. He met with us the day before the wedding, and was on time if not early the day of the wedding.
We were most impressed at his relaxed yet professional attitude, and nothing was ever a problem. We have since had comments from both friends and family stating the same.
We would highly recommend Dave and Island Indulgence.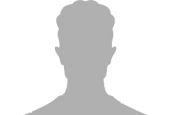 Mike & Cathy
Mike and I got married on Waiheke Island on 24th February 2001. It was a very friendly "casual" wedding with a barbecue in the gardens making up most of the main meal. However, before that Dave and his team produced the most wonderful array of finger food and canapes that I've ever had the pleasure of eating. This was certainly the opinion of all 60 guests, some of whom, myself included, didn't even bother with the main barbecue (not prepared by Dave & co, in case you're wondering!) but just ate the canapes and then skipped straight to the wedding cake – also made by Dave. Have you ever been to a wedding where nobody really wants to eat the heavy fruit cake that always seems to be served, and there's always lots left at the end? The solution is simple. Get Dave to make your cake, and I can guarantee that it will disappear without trace and the guests will be asking for more. I think Mike and I managed to get one piece each before it was spirited away and eaten. Altogether, the two things that everyone remembers about our wedding day were the view (overlooking the Gulf to Coromandel) and the food, especially the cake. I don't think the wedding itself gets a mention!
Although the emphasis on the day was for a relaxed and easy-going
atmosphere, Dave and his team were totally professional, both in preparation and clearing away afterwards. Both Mike and I considered ourselves to be extremely lucky to have Dave cater for us; it really added to the pleasure of the day. So a heartfelt thanks go to Dave and his team.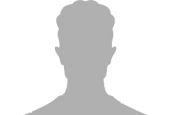 Leonard & Trudy
To all concerned,
Trudy and I were married on the 27th February this year.
Deciding on who would do the catering was an easy decision; first choice for both of us was Dave Roast at Claris Texas Café.
We discussed with Dave what we thought we wanted and with his help and suggestions we refined these ideas down to the end result, and that was all we had to do.
Dave was able to advise us on what would be available and in season, what would be the most cost effective and ultimately what would look the best when all set out on the banquet table.
On the day, we arrived at the café after being married on Medland's beach, at about 8am and we were not disappointed. Dave and his staff had been there since 6am preparing our tables and food and what we saw just blew us away.
The food was all set out professionally, Dave and his staff were efficient and of good cheer while serving and assisting our guests with their food and beverages.
What Dave did for us far exceeded our expectations and these sentiments were echoed by all our guests
Good on you Dave and many thanks